Found cheaper elsewhere ?
We will refund you the difference plus an extra 5% discount off your stay. Contact us on 0203 475 4756.

Conditions:
- If you find the exact same product (same dates, same residence, same type of accommodation, same reservation conditions) on sale elsewhere cheaper than we offer, we will refund you the difference.
- To qualify for this reimbursement, the offer price seen elsewhere must be recorded at the same time as booking with us, and you must send us proof of the price seen elsewhere (screenshot or scanned document).
- Offer only available on destinations directly managed by Madame Vacances.


Winter

Summer
WHY CHOOSE US

25 YEARS OF EXPERIENCE
Holiday specialist

DEDICATED SALES TEAM
Available 7 days a week

LOWEST PRICE
100% Guaranteed
(+info)
Alps
Overview
Grand Massif & Les Deux Alpes
Paradiski
Les Sybelles
BOOK
Overview
Overview
Where is the best skiing in the Alps? A question often posed by people from other continents who may have not realised that the Alps stretch out over one thousand miles over five countries: Austria, France, Italy, Germany and Switzerland. There are several thousand ski resorts and each one of them has something different to offer. The resorts, like the countries themselves, have personalities; some are quiet whilst others are bouncing with life.
... Read more
Destinations
-81 %
Alpe d'Huez
91 reviews
16/12/2017
7 nights
£2081
£395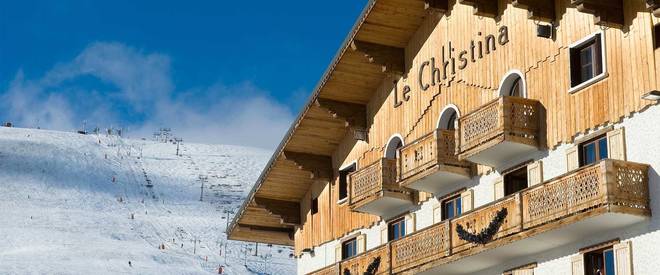 -63 %
Alpe d'Huez
155 reviews
16/12/2017
7 nights
£952
£346
-35 %
Chambéry
396 reviews
17/02/2018
7 nights
£700
£450
-57 %
Courchevel
204 reviews
07/04/2018
7 nights
£756
£318
-56 %
Flaine
295 reviews
16/12/2017
7 nights
£279
£122
Isola 2000
20 reviews
06/01/2018
7 nights
£759
£607
Isola 2000
1 reviews
07/04/2018
7 nights
£1080
£864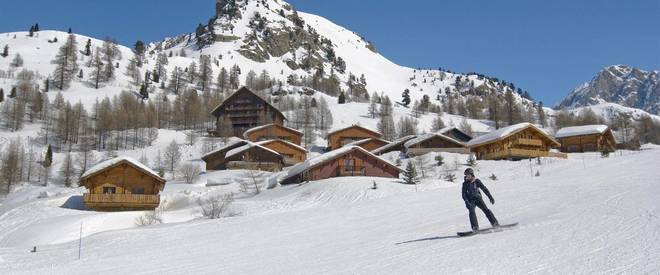 -30 %
Isola 2000
107 reviews
14/04/2018
7 nights
£1080
£756
-55 %
La Féclaz
278 reviews
16/12/2017
7 nights
£183
£82
-60 %
La Plagne
219 reviews
16/12/2017
7 nights
£399
£159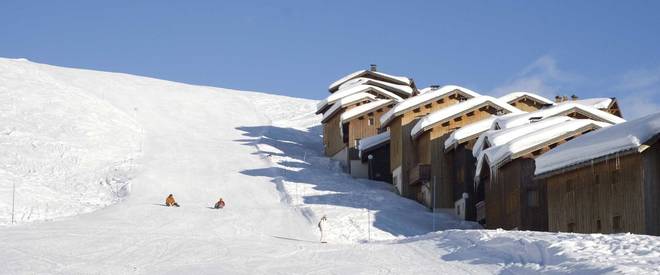 -80 %
La Plagne
16/12/2017
7 nights
£1528
£305
-45 %
La Plagne
197 reviews
06/01/2018
7 nights
£719
£395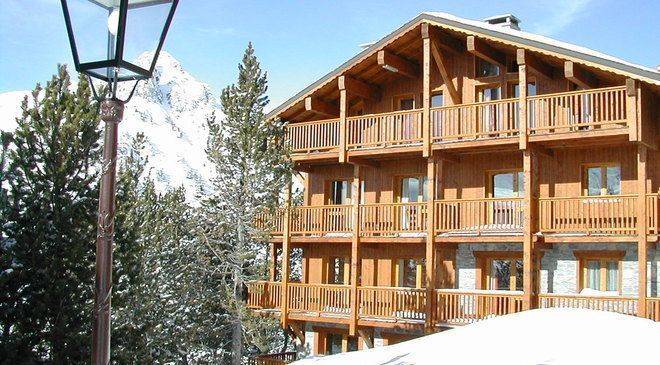 -15 %
Les Arcs
124 reviews
21/04/2018
7 nights
£748
£630
-16 %
Les Arcs
284 reviews
21/04/2018
7 nights
£575
£483
-45 %
Les Orres
168 reviews
16/12/2017
7 nights
£223
£122
-50 %
Les Orres
229 reviews
16/12/2017
7 nights
£183
£90
-54 %
Meribel Mottaret
335 reviews
07/04/2018
7 nights
£1217
£555
-15 %
Oz en Oisans
79 reviews
14/04/2018
7 nights
£692
£582
-30 %
Pralognan la Vanoise
188 reviews
07/04/2018
7 nights
£383
£268
-40 %
Saint Sorlin d'Arves
07/04/2018
7 nights
£263
£158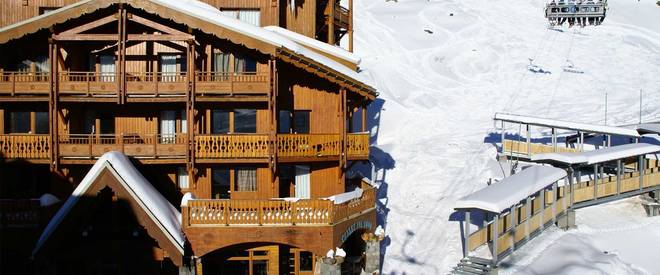 -41 %
Val Thorens
35 reviews
16/12/2017
7 nights
£1833
£1067
-43 %
Val Thorens
73 reviews
16/12/2017
7 nights
£1833
£1035
Val d'Isère
69 reviews
21/04/2018
7 nights
£639
£511
Val d'Isère
13/01/2018
7 nights
£2361
£1889
-25 %
Valfréjus
136 reviews
07/04/2018
7 nights
£239
£179
-17 %
Valmeinier
178 reviews
07/04/2018
7 nights
£359
£297
-50 %
Vaujany
18 reviews
16/12/2017
7 nights
£319
£159
ALTERNATIVE DESTINATIONS
Save up to 65% on these destinations