Found cheaper elsewhere ?
We will refund you the difference plus an extra 5% discount off your stay. Contact us on 0203 475 4756.

Conditions:
- If you find the exact same product (same dates, same residence, same type of accommodation, same reservation conditions) on sale elsewhere cheaper than we offer, we will refund you the difference.
- To qualify for this reimbursement, the offer price seen elsewhere must be recorded at the same time as booking with us, and you must send us proof of the price seen elsewhere (screenshot or scanned document).
- Offer only available on destinations directly managed by Madame Vacances (Only establishment, no additional extras).


Winter

Summer
WHY CHOOSE US

28 YEARS OF EXPERIENCE
Holiday specialist

DEDICATED SALES TEAM
Available 7 days a week

LOWEST PRICE
100% Guaranteed
(+info)
Les Orres Holidays
Overview
Things To Do
Eating and Drinking
Useful information
BOOK
Overview
For breathtakingly beautiful views of alpine mountains and lakes, Les Orres is a number one choice. This idyllic resort is made up of nine quaint little hamlets, all of which boast their own charming spin on the traditional mountain culture of the French Alps. Les Orres is a hugely popular skiing destination thanks to the excellent snow conditions on the resort's 88km of alpine ski slopes and 40km of Nordic slopes. In addition to this, Les Orres is a stunning summer holiday destination. During the warm and sunny season, the resort is transformed from a winter wonderland into a lush landscape which is perfect for hiking, outdoor sports and relaxing alike.
... Read more
Destinations
-37 %
Les Orres
191 reviews
22/06/2019
7 nights
£169
£105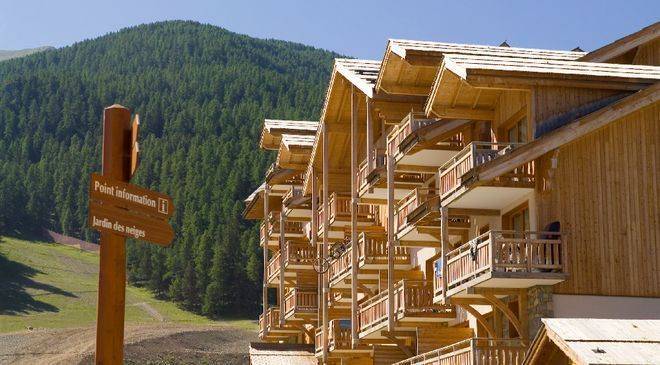 -42 %
Les Orres
376 reviews
29/06/2019
7 nights
£184
£106
ALTERNATIVE DESTINATIONS
Save up to 30% on these destinations